WHAT MAKES EchoPark DIFFERENT FROM OTHER USED CAR DEALERS?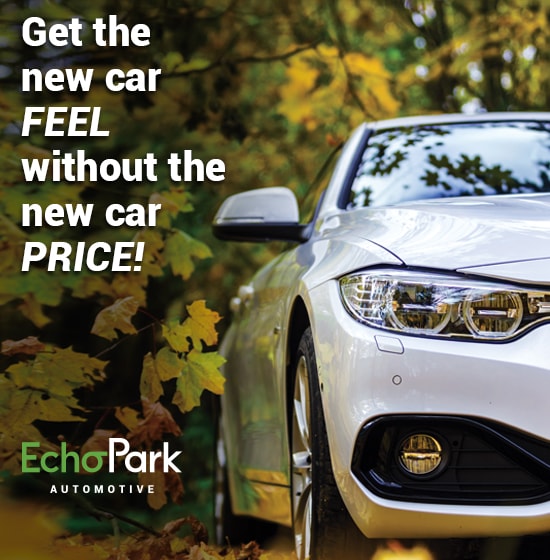 Visit EchoPark Dallas (formerly driversselect) and find hundreds of nearly new 1 to 4 year old old low-mileage vehicles. All are still under their original factory warranty and all are priced 20-40% below the cost of buying new, well below market value.

Discover how buying nearly new gets you the same benefits associated with buying new, and gives you that new car feel without the new car price.


Bypass the 11% depreciation hit that comes the minute you drive off the new car lot!  Our vehicles have already taken that hit, saving you money.

Relax with the peace-of-mind that comes with buying a vehicle still under the original factory warranty, and extend your warranty protection an extra five years or 75,000 miles, from the day you purchase at EchoPark Dallas (formerly driversselect)!  Our vehicles also undergo an intensive 190-point inspection and reconditioning process backed by our own 30-day warranty.
Enjoy the convenience and cost-savings that come with driving the latest body styles, newest safety features, improved fuel economy and upgraded technology only found in late-model vehicles.
One-to-four year-old vehicles still qualify for great financing rates. Let us help you secure financing from one of our top-tier lending partners.

Get our best price, fees and financing terms in writing before you come see us and save up to 4 hours in the dealership when you arrive!

We have been named a "Best Place to Work" by the Dallas Business Journal, the Dallas Morning News and Glassdoor.com.  How many car dealers can say that?  And happy employees are much better to work with, don't you think?